Day 1 :
Keynote Forum
Morehouse School of Medicine, USA
Time : 09:30-10:10

Biography:
Francis Eko is a Professor of Microbiology and Immunology at Morehouse School of Medicine, Atlanta (USA). His expertise is in "The development of vaccines and vaccine adjuvants". His current research involves development of self-adjuvanting vaccines against chlamydia genital and respiratory infections and the effect of VCG-based adjuvants on immune responses to mucosal and systemic vaccines.
Abstract:
Statement of the Problem: The delivery vehicle and route of vaccine administration play an important role in the induction of optimal immune effectors and their homing to the site of infection to achieve protective immunity. The choice of an adequate route of vaccine administration is desirable to avoid compromising a potentially efficacious vaccine. We have designed a versatile Vibrio cholerae ghost (VCG) platform, an effective self-adjuvanting delivery vehicle capable of simultaneously delivering multiple vaccine antigens from the same or different pathogens to the immune system. It offers an attractive approach for developing vaccines against a number of human pathogens. The present study was undertaken to compare the potential of rectal mucosal and intramuscular systemic immunizations for induction of female genital tract immunity in mice using a VCG-based chlamydial vaccine.
Methodology & Theoretical Orientation: Groups of mice were immunized rectally (IR) or intramuscularly (IM) with VCG expressing the Chlamydia trachomatis porin B and polymorphic membrane protein D proteins (rVCG-PmpD/PorB; PmpD-vac) or glycoprotein D from HSV-2 (rVCG-gD2 or gD2) as antigen control. Vaccine efficacy was assessed by evaluating the intensity and duration of genital chlamydial shedding following intra-vaginal challenge with live chlamydiae. Analysis of variance (ANOVA) was used to compare differences between groups.
Results: We demonstrated that both IM and IR immunization of mice with PmpD-vac elicited high levels of antigen-specific Th1 cell-mediated and humoral immune responses in mucosal and systemic tissues. Also, immunization reduced the length and intensity of genital chlamydial shedding following intra-vaginal challenge with live chlamydiae, irrespective of route of vaccine administration.
Conclusion & Significance: These results highlight the potential of the VCG platform for eliciting immunity in the female genital tract via both mucosal and systemic delivery of antigens in the absence of external adjuvants.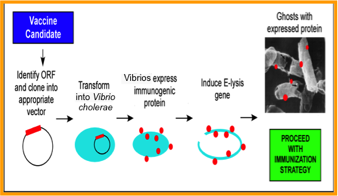 Keynote Forum
Foundation de Beaumont Bonelli for Cancer Research, Italy
Time : 10:10-10:50

Biography:
Giulio Tarro completed his Graduation at Naples University (1962). He was a Research Associate in Division of Virology and Cancer Research at Children's Hospital (1965-1968); Assistant Professor of Research Pediatrics, College Medicine (1968-1969) at Cincinnati University, Ohio and; Professor of Oncological Virology at Naples University (1972-1985). He was a Chief in Virology division (1973-2003), Head in Department of Diagnostic Laboratories (2003-2006) at D. Cotugno Hospital for Infectious Diseases, Naples. Since 2007, he has been Chairman of Committee of Biotechnologies and Virus Sphere at World Academy Biomedical Technologies, UNESCO and; Adjunct Professor in Department of Biology at Temple University. His researches have been concerned with the characterization of specific virus-induced tumor antigens, which were the finger-prints left behind in human cancer.
Abstract:
The Variola major, the virus that causes the smallpox, lethal virus in the 30% of the cases, was eradicated in 1979 in the human species, thanks to a capillary vaccination on global scale. Recently, the World Health Organization declared that India and Southeast Asia are polio free; really a great achievement since the vaccine for polio, an infectious disease that can cause paralysis, was certificated safe and useful only 60 years ago. Last year over 800 million doses of combination vaccines are going to be used to vaccinate Chinese children whereas more than 20 million children worldwide do not receive one or more important vaccinations that would protect them from at least one preventable disease. Research is badly needed to develop strategies to communicate the importance of vaccinations to uncertain parents. The 2008 San Diego measles outbreak costed over 10.000 dollars for each infection in comparisons to the total cost to contain the outbreak (approximately 124.000 dollars). Even if there are rare cases of vaccine damage, the research to facilitate vaccination must be done to prevent diseases. The vaccine for HBV virus, responsible for hepatitis B infection is able to prevent 50% of all liver cancers. Human papilloma viruses (HPV) have been correlated with the cervical cancer (genotypes 16 and 18 particularly oncogenic in humans): the USA Food and Drug Administration in 2006 released the first vaccine against HPV. Long years of research were required for busting the new system to fight cancer. Research is going to obtain the complete sequence by proteomics approaches, in order to achieve adequate antigen preparations that might be used to generate assays for a specific anticancer vaccine. Finally, the ability of the immune system to recognize a tumor-associated antigen, thus enabling development of a vaccine approach for therapeutic application, represents a main target of this field of research.
Break:
Coffee Break 10:50-11:05 @ Sylt Foyer
Vaccine Delivery Systems and Adjuvants | Vaccine Production and Delivery Technologies | Hepatitis, HIV and STD Vaccines | Vaccination for Emerging and Re-emerging Diseases | Cancer Vaccines
Location: Sylt 1-2

Chair
Giulio Tarro
Foundation de Beaumont Bonelli for Cancer Research, Italy
Co-Chair
Yusuf Omosun
Morehouse School of Medicine, USA
Session Introduction
Morehouse School of Medicine, USA
Time : 11:05-11:30

Biography:
Yusuf Omosun is involved in research aimed at understanding how Chlamydia infection increases the risk of developing tubal factor infertility (TFI), and finding ways to ameliorate this process through more efficient diagnosis or the discovery of viable vaccines. This would have a tremendous impact in women's reproductive health by reducing the detrimental pathology of Chlamydia.
Abstract:
Statement of the Problem: Vaccination strategies utilizing subunit antigens often rely on the incorporation of effective adjuvants to modulate immune responses. Vibrio cholerae ghosts (VCGs; genetically derived empty V. cholerae cell envelopes) constitute an effective delivery system that promotes the induction of protective immunity in the absence of external adjuvants. However, the mechanism by which VCGs enhance immunity has not been elucidated. We hypothesized that the immunostimulatory ability of VCGs involves dendritic cell (DC) activation and function.
Aim: Aim of this study is to evaluate the immunomodulatory effect of VCGs on induction of innate and adaptive immune responses.
Methodology & Theoretical Orientation: Mouse bone marrow-derived DCs (BMDCs) co-cultured with VCG or UV-irradiated Chlamydia elementary bodies (UV-EBs) were stained with monoclonal antibodies against co-stimulatory molecules and surface expression was analyzed by flow cytometry. The magnitude of cytokines secreted by culture supernatants or splenocyte-stimulated cultures was analyzed by cytokine ELISA. Furthermore, the ability of VCG-pulsed DCs to present chlamydial antigen to infection-sensitized CD4+ T cells and enhance the protective immunity of chlamydial antigens was also evaluated.
Results: VCG-pulsed DCs showed increased secretion of proinflammatory cytokines and expression of co-stimulatory molecules associated with DC maturation in response to stimulation with UV-EB. Also, co-culture of VCG with DCs resulted in effective chlamydial antigen presentation and enhancement of protective immunity.
Conclusion & Significance: These results demonstrate that VCGs activate the maturation of DCs leading to enhancement of innate and adaptive immunity to a co-delivered antigen. The results highlight the potential of the VCG as immunomodulators for enhancement of protective immunity against microbial infections.
Morehouse School of Medicine, USA
Time : 11:30-11:55

Biography:
Qing He is an Associate Professor of Microbiology, Biochemistry & Immunology in the Morehouse School of Medicine, USA. She has a broad background in "Infectious disease and host innate and acquired immune responses" with specific training and expertise in key research areas. Her work focuses primarily on "Antigen processing, presentation and immunomodulation". She focuses on "The role of apoptosis-associated speck-like protein containing a CARD (ASC) in GT dendritic cell (DC), macrophage and T & B cell functions during genital chlamydia infection and to investigate the metabolic and immunologic plasticity of mucosal dendritic cells and T cells in the absence of the inflammasome. She has published several manuscripts that are related to this project.
Abstract:
Chlamydia trachomatis is a bacterial agent that causes sexually transmitted infections worldwide. The regulatory functions of dendritic cells (DCs) play a major role in protective immunity against chlamydia infections. The mechanisms underlying this immunomodulation are not fully understood. The inflammasome adaptor protein, apoptosis-associated speck-like protein containing a CARD (ASC) regulates the direction of immunity against such bacterial infections. Here, we investigate whether ASC, the critical components of inflammasome activation, participate in regulation of DC activation and function and the possible mechanisms during chlamydia infection. We observed that following chlamydia stimulation, the maturation and antigen presenting task of ASC-/- DCs were impaired compare to wild type DC (WT DC). Also, ASC deficiency induces a tolerogenic phenotype in chlamydia stimulated DCs, which may induce immune pathological response in infected host. We observed that following chlamydia stimulation of ASC-/- DCs prevented the chlamydia-induced increase in aerobic glycolysis, measured as extracellular acidification rates (ECARs) and had significantly reduced pyruvate production from the metabolism of glucose during glycolysis. To determine the effect of this reduction in pyruvate production in cellular respiration, we determined the morphology of the mitochondria. The results revealed that the mitochondria of infected ASC-/-DCs had their cristae disrupted compared to the normal narrow pleomorphic cristae found in un-stimulated WT, ASC-/- and stimulated WT DCs. In conclusion, the results suggest that ASC deficiency interrupts DC function through reprogramming of DC metabolism starting from glycolysis to the electron transport chain which occurs within the mitochondria, which controls the actions and functions of DCs during chlamydia infection. The interface between ACS and metabolism in innate immunity is of great interest. It may be possible for small molecules to reprogram the metabolism of immune cells to enhance vaccine efficacy against infectious diseases and tumors.
University of Oxford, UK
Time : 11:55-12:20

Biography:
Gustavo Cabral de Miranda is a Post-doctoral Research Scientist in Vaccinology at Jenner Institute, University of Oxford, UK. He has a Degree in Biological Science at Bahia State University; MSc in Immunology at Federal University of Bahia and; PhD in Immunology at University of São Paulo, Brazil. He is currently pursuing his research which focuses on The use of new adjuvants, especially microcrystalline tyrosine (MCT) and phosphatidylserine (PS) derivatives, and virus like particles (VLPs) for the development of vaccines against malaria and Flavivirus, especially Zika virus (ZIKV) and Dengue virus.
Abstract:
The increased burden of neglected and emerging infectious disease (EID) has caused a serious global public health threat. According to World Health Organization (WHO), infections such as dengue fever, Zika virus (ZIKV) and malaria are associated with billions of deaths worldwide. For disease prevention and control, vaccination remains the most effective tool. The use of adjuvants in vaccine development is a well-established concept and practice. Adjuvants improve and modulate immune responses to the desired antigen. They increase the half-life of vaccine antigens and improve antigen uptake, processing and presentation by APCs (antigen-presenting cells). Micro-crystalline tyrosine (MCT) is a depot adjuvant formulated in licensed vaccines for use in humans with an excellent safety profile. Virus-like particles (VLPs) have a high capacity to induce strong humoral and cellular immune responses and may have the potential to increase vaccine efficacy against malaria and ZIKV, in particular if combined with MCT. We investigated the impact of MCT and/or VLP presented vaccine antigens and compared to protein antigens formulated with alum. We have demonstrated that MCT is able to produce high and sustained IgG responses that are specific and protective against the sporozoite of P. vivax. Our results showed that malaria antigens conjugated to VLPs and formulated in MCT induced higher antibody and T-cell responses and protected against Plasmodium bergei/vivax. Hence, combining MCT with VLP-conjugate vaccines defines a promising strategy for the development of protective malaria vaccines. We are also investigating the use of VLPs for ZIKV vaccine development. We have induced high antibody titres using domain III (DIII) of the envelope (E) protein of ZIKV. This protein is strictly associated with specific virus neutralization, therefore this vaccination strategy should avoid eliciting cross-reactive antibodies against other Flavivirus, which have been shown previously to have a detrimental effect upon infection with other Flavivirus e.g. Dengue.
Liverpool John Moores University, UK
Time : 12:20-12:45

Biography:
Imran Saleem is a Reader in Nanomedicine at Liverpool John Moores University, UK. His research interest includes "Developing novel delivery systems for targeting therapeutic agents to their site of action, with particular emphasis on lung diseases via dry powder pulmonary delivery". He has over 10 years of experience in the area of Micro/Nanoparticle Formulation and Drug Delivery Systems, and has published extensively in peer-reviewed journals, conference abstracts and book chapters. His research group is focused on "The design and development of carriers for delivery of bio-macromolecules including vaccines and drugs". Currently, his research group is working on the design and development of nanocarriers for pulmonary delivery of pneumococcal vaccine, gene delivery for treatment of COPD and lung cancer. He is currently investigating nanoparticle (NPs) delivery systems and manufacturing nanocomposite micro-particle carriers (NCMPs) for pulmonary delivery.
Abstract:
Statement of the Problem: There is a huge drive in the vaccine research field, pharmaceutical industry and Bill Gates Foundation for effective targeting of dendritic cells (DCs) to enhance the immune response and for needle-free vaccination. The pulmonary route has an abundance of antigen presenting cells (such as macrophages, DCs) for targeting vaccines. Furthermore, nanoparticles (NPs) due to their size can target DCs enhancing the immune response. However, NPs have poor aerosolization performance as dry powders.
Aim: The aim of this study was to compare encapsulated and adsorbed pneumococcal protein (PspA), onto poly(glycerol adipate-co-ω-pentadecalactone), PGA-co-PDL, NPs to target lung DCs. Further to formulate these NPs into dry powder, nanocomposite microparticles (NCMPs) were suitable for pulmonary vaccine delivery.
Methodology & Theoretical Orientation: NPs were prepared using an emulsion solvent evaporation method and PspA was adsorbed (F1) onto the surface of NPs or encapsulated (F2) (100: 20 [NP: PspA]). F1 and F2 were spray-dried in an aqueous suspension of leucine (1:1.5) to produce NCMPs and characterized in terms of particle size, loading, cell viability, protein stability (SDS-PAGE), integrity (circular dichroism, CD), antigenicity (ELISA), aerosolization studies and lung immunization in mice.
Conclusion & Significance: F1 and F2 produced similar size NPs but the PspA loading was significantly greater in F2 (310.4±25.3 nm, 65.73±5.6 µg/mg) compared to F1 (322.83±4.25 nm, 19.68±2.74 µg/mg). F1 had FPF% >75%. The NPs appear to be well tolerated by DCs cell lines (F1 and F2 NPs ≥90% cell viability) at 19.5 µg/mL after 4 h exposure. The antigenicity (>95%) confirmed that PspA was stable in both formulations after spray-drying. F1 induced an earlier control of the infection with lower bacterial load in the lungs after challenge. The results provide an indication that it may be feasible to use these NPs/NCMPs carriers containing protein antigens for pulmonary vaccine delivery against lung infection with pneumococci.

Break:
Lunch Break 12:45-13:45 @ Restaurant Rienacker
Precision NanoSystems Inc., Canada
Time : 13:45-14:15
Biography:
Nadia Tagnaouti, Regional Manager Central Europe, Eastern Europe and Middle East, Precision NanoSystems Inc., Canada.
Abstract:
Lipid nanoparticles, liposomes and polymer-based nanoparticles are widely used to deliver vaccines. Here we present a platform for the millisecond fast manufacturing of genetic vaccines and lipid/polymer-based vaccines. We will also describe how, by fine-tuning the size, composition and surface moieties of vaccine particles, you can optimize efficacy and immune response. Examples of lipid- and polymer-based nanoparticle systems manufactured with the NanoAssemblr platform will be described.
How this robust platform allows you to manufacture large batches of vaccines in GMP environment to meet both the needs of large-scale production and small-scale personalized cancer vaccines.
Aix-Marseille University, France
Time : 14:15-14:40

Biography:
Erwann Loret obtained is Ph. D. in France in February 1990, then he went to USA for a first post-doc in the department of biophysics and biochemistry at Oregon State University, followed by a second post-doc in the department of chemistry at the University of California, Davis. He was hired in 1992 in the Centre National de Recherche Scientifique(CNRS), which is the main French national agency for scientific research. Erwann Loret obtained the GlaxoSmith Kline Drug Discovery and Development Award from an American scientific committee for his contribution to HIV research, the Medail of honor from the Aix Marseille University (AMU) and the French National Institute for Intellectual Properties Award. He is heading the ETRAV lab that is the only lab working on HIV at Marseille. He is member of the Editorial Board of scientific journals and author and co author of 60 scientific publications with a high impact factor and five patents with PCT. His main field of interest is related to the HIV-1 Tat proteins. He is the inventor of the Tat Oyi vaccine and coordinated the EVATAT clinical trial.
Abstract:
We know that it was possible to cure from HIV for at least one patient called the "Berlin patient". Although the hematopoietic stem cell transplantation that saves him was not reproducible, his cure from HIV was well documented and shows that two steps are required. The first step is that the HIV DNA in peripheral blood becomes and stays undetectable. The second step is a significant decrease of antibodies against HIV-1 (never observed in HIV infected patients under successful cART) called retroseroconversion. BIOSANTECH was the sponsor of a phase I/II clinical trial carried out at Marseille on 48 HIV infected volunteers under cART with the Tat Oyi vaccine (Loret et al., Retrovirology 2016). These volunteers were randomized in double-blind method into four groups (n=12) and three intradermal injections were made with respectively for each group 0, 11, 33, or 99ug of a synthetic Tat Oyi protein in buffer without adjuvant at times designated by month 0 (M0), M1 and M2. The volunteers then underwent a one month cART interruption at M5. The vaccine reduces of 1.5 log copies/ml the HIV rebound median compare to the placebo group. Furthermore no increase of HIV infected cells was observed following cART interruption (p=0.001). A follow up of volunteers three years after vaccination shows that vaccinated volunteers who were HIV DNA undetectable at the end of the trial are still undetectable and the number of HIV DNA undetectable increased in all groups excepted in the placebo group (Fig 1). Preliminary results show that retroseroconversion begins in two volunteers.
HIV DNA medians in peripheral blood for each group. Volunteers with undetectable HIV DNA (< 20 copies/ 106 PBMC) were counted as having 19 copies, which is 1.3 log copies/ml (dashed line). The placebo group is depicted as a black square, the 11 μg group as a black circle, the 33 μg group as a white square and the 99 μg group as a white circle.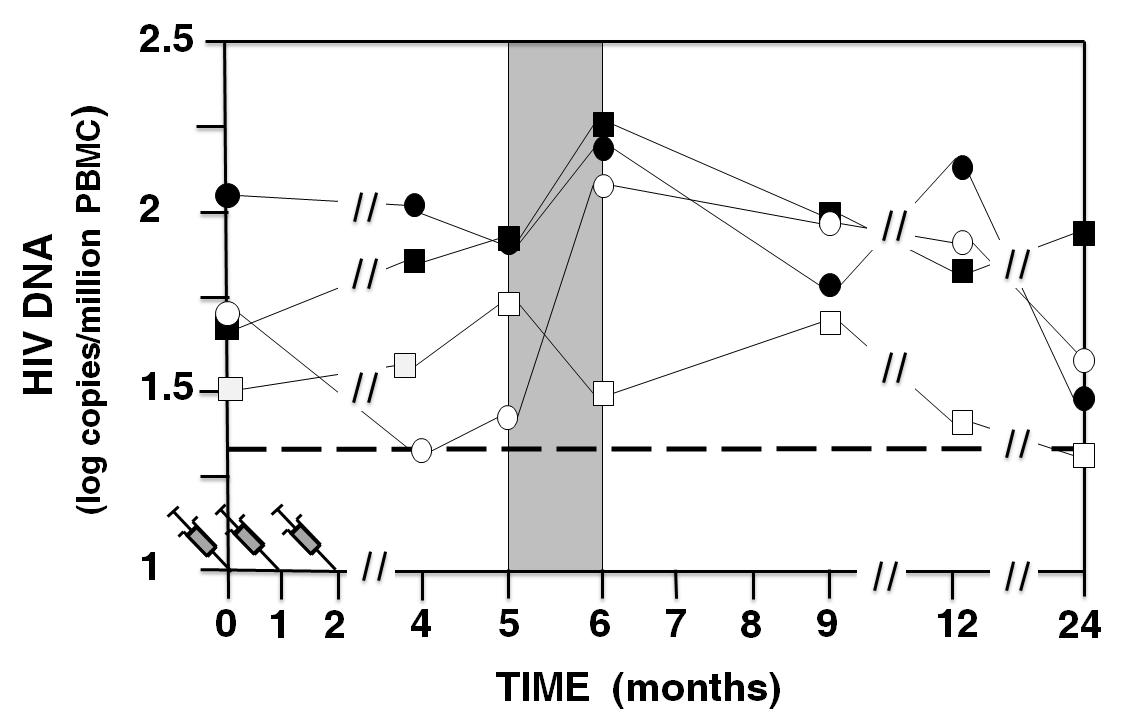 Figure 1: HIV DNA medians in peripheral blood for each group.
China Agricultural University, China
Time : 14:40-15:05

Biography:
Cheng He completed his Bachelor of Veterinary Medicine at Beijing Agricultural University in 1990. As a Visiting Scholar, he studied at Manchester University, Moredun Research Institute in 2005 and Morehouse School of Medicine, USA in 2013. He focuses on "Epidemiology, infection and immunity of chlamydiosis". In addition to more than 40 peer-reviewed international publications, he was funded four projects by NSFC, five projects by Ministry of Science and Technology (MoST), China, two projects by Beijing National Natural Science Foundation, two PhD dissertations by Ministry of Education, China and three projects by National Bureau. Finally, he got one vaccine certificate against C. psittaci using recombinant MOMP as vaccine candidate and registered Salmovir against pigeon NDV and salmonellosis for Poland. With respect to his innovations, he received 16 Chinese patents.
Abstract:
Avian Chlamydia psittaci (C. psittaci) is threating to poultry industry as well as the closely contacted humans due to highly prevalence and lack of the commercial vaccine. A novel nanoparticle vaccine with the cellular-elicited adjuvant was prepared to achieve a better immune response against C. psittaci infection and it included a gel-formed or a microsphere-formed chitosan as a deliver particle, standard CPG or VCG as the adjuvant and the inactivated elemental bodies of C. psittaci. Total of 105 SPF chickens aged 7-day old was divided into seven groups, 15 birds per group. Chickens received the nanovaccine with CpG or VCG adjuvant by intranasal administration or by intramuscular route. Meanwhile, birds were inoculated with r-MOMP, or inactivated whole EB or gel chitosan or microsphere chitosan as the control group. All above groups were immunized and boosted with 14 day interval. Post immunization, C. psittaci specific antibodies were detected weekly. After boosting, lymphocyte proliferation, T cell subsets, cytokines were monitored using commercial kits. Finally, birds were challenged with 1×108 IFU/ml live EBs of virulent C. psittaci via larynx inoculation and chlamydial shedding were determined using cell culture. Post prime-boost strategy, birds with VCG-adjuvant nanoparticle induced an increasing-trend antibody and no statistical difference was found as compared to rMOMP vaccine. However, VCG-adjuvant nanoparticle yielded a highly splenic lymphocyte proliferation, CD4+/CD8+ ratio, as well as significant elevation of IFN-γ, IL-2 and IL12p40 in lung lavage fluids. Moreover, a reducing trend of chlamydial shedding was found in the birds with VCG-adjuvant nanoparticle. Lesion index in lungs and air sacs were also reduced in the birds with the VCG-adjuvant nanoparticle vaccine. Taken together, VCG-adjuvant nanoparticle vaccine via mucosal immunization is a promising approach against C. psittaci infection.
Medical University of Vienna, Austria
Time : 15:05-15:30

Biography:
Talin Barisani Asenbauer is an Associate Professor of Ophthalmology at Medical University of Vienna. She succeeded to obtain one of eight highly competitive peer-reviewed Laura Bassi Centre of Expertise grants from the Austrian Ministry of Economics allowing her to establish in 2010 with her industrial partners the Laura Bassi Centre of Expertise OCUVAC at the Center of Pathophysiology, Immunology and Infectiology, Medical University of Vienna. OCUVAC aims at achieving a multidisciplinary understanding of trachoma and ocular immunity that underpins the more translational research in the centre, while having the potential for the discovery of innovative drug-delivery systems and ocular vaccines. Her research interests include "Rare and neglected ocular diseases, uveitis, ocular immunology, inflammation & infection, drug delivery to ocular tissues and ocular vaccine development.
Abstract:
The ocular surface is recognized as part of the mucosal immune system as conjunctiva-associated lymphoid tissue (CALT). This lymphoid tissue consists of intraepithelial lymphocytes, sub-epithelial lymphoid follicles (conjunctival follicles) and adjacent lymphatic and blood vessels. Furthermore, together with lacrimal drainage-associated lymphoid tissue (LDALT), CALT forms the eye-associated lymphoid tissue (EALT). All these components have a key role in the protection of the ocular surface by initiating and regulating immune responses. In the context of needle-free delivery approach, the conjunctiva and its underlying CALT, with its possibility to detect antigens, taken up at the ocular surface, present them, and generate specific and nonspecific effector cells, would be an attractive choice for mucosal immunization, particularly against ocular infections. As the conjunctiva and CALT are interconnected with the nasal mucosa via the draining tear duct, antigens would additionally drain to nasal-associated lymphoid tissue (NALT). Actual developments and outlooks for conjunctival immunization will be presented.
Center of Ocular Inflammation and Infection, Austria
Time : 15:30-15:55

Biography:
Aleksandra Inic-Kanada has her expertise in "Innate and acquired resistance to infection, mucosal immunity, pathogen immune modulation, autoimmunity, animal models and vaccine development". In 2011, she joined the group of Talin Barisani-Asenbauer in Laura Bassi Center of Excellence-OCUVAC at Medical University Vienna, which aims at achieving a multidisciplinary understanding of ocular immunity and the development of a vaccine against Chlamydia trachomatis.
Abstract:
Statement of the Problem: Trachoma is the world's most common cause of preventable blindness from infectious origin and is prevalent in most rural areas throughout the developing world. It has been classified as one of the five most neglected tropical diseases.
Aim: Our overall goal is to develop an innovative, prophylactic, needle-free, safe and effective mucosal vaccine against Chlamydia trachomatis (Ct) that will prevent or reduce clinical trachoma thereby reducing chlamydia induced morbidity. The strategy employed is to reproduce and improve naturally acquired protective immunity by using a mucosal immunization strategy: eye drops mimicking the natural infection route.
Methodology & Theoretical Orientation: Immuno-proteomic profiling of sera of subjects from trachoma endemic regions enabled us to confirm the chlamydial adhesins (major outer membrane protein and polymorphic membrane proteins) as vaccine candidates. In combination with these antigens, different corpuscular adjuvants were used and tested in animal models.
Results: We have proved that eye drop vaccination irrespective of the adjuvant applied elicits higher immune response at the site of infection by blocking Ct-host cell entry with enhanced immune responses against key adhesins involved in infection.
Conclusion & Significance: The combination of relevant chlamydial adhesins and an effective adjuvant could represent a vaccine approach to achieve a protective immunity. Ocular mucosal immunization strategy might lead to a needle-free ocular mucosal vaccine suitable to overcome the current hurdles in managing trachoma and will thus have a major global impact.
Figure 1: The eye-associated lymphoid tissue (EALT) includes the lacrimal gland, conjunctival-ALT (CALT) and lacrimal drainage-ALT (LDALT). It is a part of the immune system, which is essential to protect the organism from ocular infection with a specific IgA based immune response.
Break:
Coffee Break 15:55-16:10 @ Sylt Foyer
Viravaxx AG, Austria
Time : 16:10-16:35

Biography:
Rainer Henning holds a PhD Degree in Organic Chemistry at Justus-Liebig-University in Giessen, Germany. He had Post-doctoral training at Colorado State University, Ft. Collins, CO, USA. He combines extensive experience in medicinal chemistry in academic and pharmaceutical industry settings with managerial achievements in the biopharmaceutical industry. His field of interest includes Medicinal Chemistry, Molecular Biotechnology with therapeutic applications in cardiology, emergency medicine, allergy and immunology and viral diseases. He is an author of 39 publications in peer reviewed journals and has given numerous presentations at chemistry and medical conferences. At Viravaxx, he serves as a CEO and directs all research activities by the company.
Abstract:
Background: HBV infection remains a serious global health challenge. 5-10% of vaccines with available vaccines do not achieve seroconversion. 350 million patients worldwide live with chronic HBV infections. New vaccine designs are required to tackle these important challenges.
Aim: Characterization of the protective effect of HBV PreS fusion proteins contained in the clinical stage allergy vaccine BM32 with respect to protection against infection with HBV.
Methods: Epitope mapping of the antibody response elicited by BM32 in rabbits and patients was performed using a collection of overlapping 30-mer peptides derived from PreS1. The sera from these animals and patients were also tested for their ability to protect HepG2-NTCP cells against infection in cell culture. Outcome measures were the secretion of HBsAg and expression of HBeAg.
Results: Sera from patients and animals immunized with BM32 demonstrated selectivity towards the NTCP binding site of the large HBV surface antigen. The selectivity was stronger in humans than in rabbits. These sera protect HepG2-NTCP cells from HBV infection to a similar extent as sera from subjects vaccinated with Engerix- B. The anti HBV activity in BM32 resides predominantly in one fusion protein component, which will be developed as VVX001.
Conclusion: BM32, containing fusion proteins with PreS from HBV capped with peptides at both termini elicits a neutralizing IgG antibody response in immunized individuals. This immune response is focused on the virus attachment site and prevents virus entry into target cells. One of the components of BM32 is responsible for this effect and may be a promising HBV vaccine candidate.